Elevate Your Story, Amplify Your Success: KTPR's Formula for Strategic PR triumphs!
At KTPR, we exude pride in our ability to achieve remarkable outcomes for our clients. Effective PR, to us, is the art of storytelling. We specialise in crafting compelling narratives that ensure our clients are not just heard but seen in all the right places, capturing attention and fostering growth.
Our ultimate objective remains consistent: catalysing growth and success through the application of clever, creative, and strategic PR. This is made possible by our extensive network of contacts, innovative thinking, and the dynamic energy required to transform fantastic ideas into tangible realities. Flexibility, adaptability, and time efficiency are at the core of our approach.
Working closely with an incredible diverse mix of clients, many spanning several years, we cherish the loyalty, enthusiasm, and joy we bring to our work. We consider ourselves fortunate to engage with such inspiring businesses. Life, to us, is a realm of endless possibilities, and our mantra reflects this – "Anything is possible." What ambitious goals does your business have? Let us help you turn your blue-sky thinking into reality.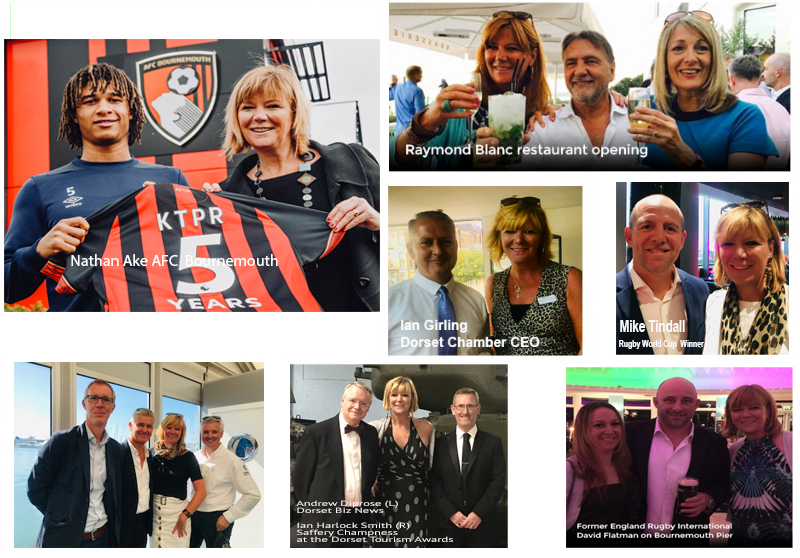 Achieving recent success for clients in the national press. Securing coverage in The Sunday Times, Sunday Telegraph, Mail on Sunday, Daily Express, The Telegraph, Daily Mail, The Observer, The Sun, Psychologies Magazine, Country Life, Coast Magazine, Amateur Gardening Magazine, BBC Gardener's World, Active Traveller Magazine, Country Walking Magazine, Diva Magazine, Gay Times as well as extensive coverage on a regional and local platform, including Television (BBC South Today, Good Morning Britain ITV, ITV Meridian), local Radio stations and extensive business and community press.
Our mission is to grab attention, stir curiosity, and fast-track your success.
How we can support you:
Ensuring that your Company is on your potential clients' radar
Fostering strategic partnerships
Drive corporate engagement and business development
Craft and manage compelling social media strategies
Linkedin training
Navigate the networking landscape and make connections for you
Unlock the power of sponsorship
Cultivate meaningful media relations
Let's not just make headlines; let's make an impact!
Coleman Marine Insurance has engaged Kate Shaw's PR expertise and services for over 5 years now and it would be reasonable to say that our PR output has been positively transformed. Kate has also formed a formidable relationship with our Marketing Team and our staff generally so much so that we do not see Kate as a third party supplier of services, but a member of the Coleman Team.  Kate's services has created an extra dimension to our 'shop window' which has played a vital role in our recent success. I would be very happy to recommend Kate's services, a great person, who understands our business, our people and what we are striving to achieve. Kate would be a superb addition to any team, business, organisation or project."
Steve Risk, Gallagher Insurance
Kate Shaw is the PR Manager for Dorset Business Angels. We are the accredited angel network for Dorset. Kate does a fantastic job for us. She has reached out to all the key stakeholders in the South and nationally. The key things we want from public relations are: • Exposure • Contacts • Strategic PR advice • Quality writing • Good images and photographs • Ease of contact with our PR person Kate does this… and she is great fun to work with!
Peter Eales, Dorset Business Angels
"We have worked for Kate for the past five years and in that period the coverage and exposure that we have been able to get in the local press, both print and online has dramatically increased, which has in turn raised the profile of our business and contributed to the strong growth we have experienced. Kate has kept us focussed on a message of our strength in the corporate sector, particularly in the legal and hospitality sectors and generally working with entrepreneurs which has complemented our well known expertise on private wealth and rural and agricultural matters. Kate is approachable, pro-active, committed and we really do feel she is part of the team. She also helps with introductions as she is well connected in our local area. Traditionally we have struggled to get best value out of a PR agent as we are all busy and if we let it slip nothing gets done – but Kate has worked with us, reducing the time input we need to make whilst still ensuring we are fully involved with the process."
Nick Fernyhough, Saffery
"Kate has been working with our team for over 5 years now.  We love the energy that she brings to our business. She is very motivated to do well for us and help us to achieve our marketing and PR goals, on local, regional and national platforms. She is extremely well connected. We have also used Kate's expertise to assist us in developing some new business ideas to different locations around the UK."
Rory Holburn, Director of Openwide International Ltd
"In my capacity as Chairman of Westbourne Business Association and Vice Chairman of the Coastal BID I had the opportunity to engage the services of Kate Shaw on a number of occasions. These have consistently resulted in successful exposure for Westbourne across a wide range of media, including national radio (BBC Radio 2) and television (GMTV), national press (The Times) and extensive exposure through local media and online. Her contacts and collaborative way of working ensured that campaign objectives were successfully met and stakeholders were able to maximise the opportunities."
Steve Taylor Former Chairman of Westbourne Business Association and Vice Chairman of the Coastal BID
"Kate is exceptional, professional, a joy to work with. I always refer her to my clients and they always thank me for the intro, so non PR but exceptional at PR……I can not recommend and endorse her enough!"
Simon Scarborough, Simon Scarborough Associates
"KTPR is next level public relations. Kate is extremely well known and liked in the community and with that comes a wealth of support from all areas of the media locally and even nationally. I engaged KTPR about 6 months ago with a specific brief and objectives for the year. Kate has already surpassed expectations and is playing a key role in the development of our brand and creation of new clientele. When it comes to PR, I cannot recommend KTPR enough. Everything else she's pretty average at really!!"
Matthew Barker, MD Barker Laundry & Dry Cleaning
Trethowans support for Mark Allen Group in acquisition of agricultural brands The Corporate team at Trethowans Solicitors recently advised the Mark Allen Group in relation to the acquisition of several agricultural brands from Lewis Business Media, including Pig...
read more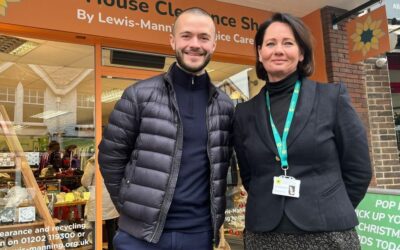 Goadsby assist Lewis-Manning Hospice Care with their retail expansion Goadsby's Retail Department are pleased to have recently been involved with...
read more